Celebrate Black History Month with the Civil and Human Rights Committee
In celebration of Black History Month, TWU Local 556 and its Civil and Human Rights Committee (CHRC) recognize and celebrate the achievements of black Americans and honor the struggles of those who came before us.
The most well-known of American Civil Rights leaders, the Rev. Dr. Martin Luther King, Jr., was a champion of workers' rights and anti-discrimination laws and policies in the workplace. On March 29, 1968, a mere six days before his assassination, Dr. King went to Memphis, Tennessee, in support of the black sanitary public works Employees, represented by AFSCME Local 1733, who had been on strike since March 12 for higher wages and better treatment.
The Transport Workers Union was founded in 1934 during the depths of the Great Depression when New York City's transit companies were taking advantage of the nation's dire situation. These companies were powerful, managers were brutal, and working conditions were dangerous and abusive. TWU was the first of newly forming Unions to welcome and include all people regardless of race, gender, and religious or political affiliation.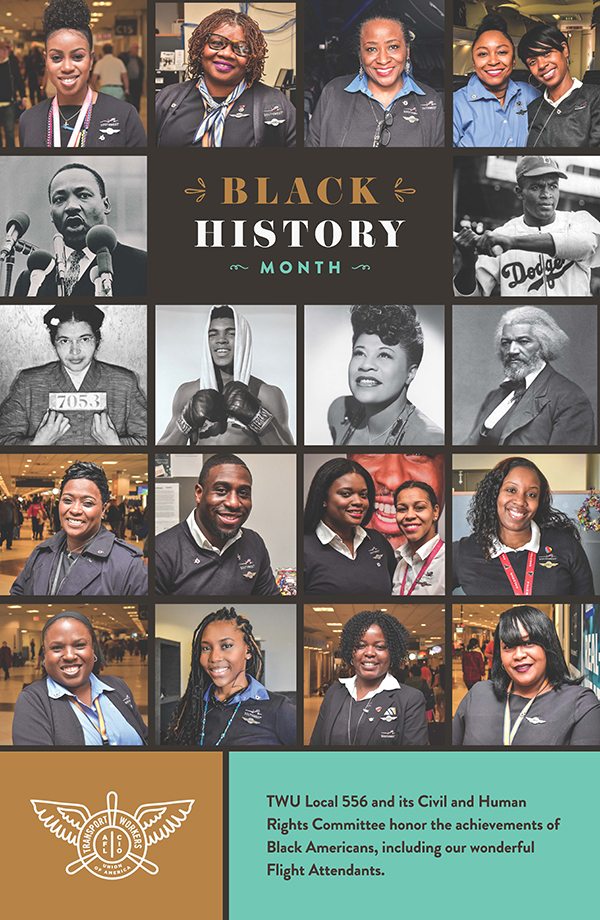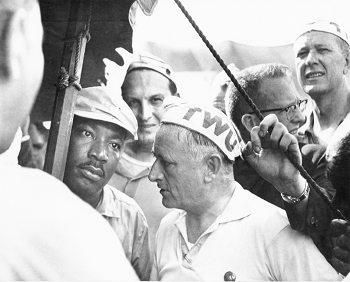 The TWU International Civil & Human Rights Department was established at the 2001 International Constitutional Convention. TWU stands unequivocally opposed to discrimination in employment of any sort, including hiring, promotion, lay-off or any other terms of employment, as well as discrimination in the workplace for race, creed, color, nationality, sexual orientation, age or disability. It is our hope that the TWU Local 556 CHRC can promote and defend these values and assist our Members when possible.
CHRC's Diversity & Equality Project
The CHRC Diversity and Equality Project will help address issues regarding diversity and equality in the workplace. We will work to provide resources and support alongside the Southwest Airlines policies and procedures regarding harassment, discrimination and retaliation.
Recently, CHRC Members held an Employee-led discussion with Management regarding racial sensitivity issues and the needs of the Flight Attendant group:
Company Wide Training and Education
Defined Policies with Procedural outlines
Management Accountability
Base Roundtable Discussions in the Field
The CHRC looks forward to continuing its efforts and supporting our work group.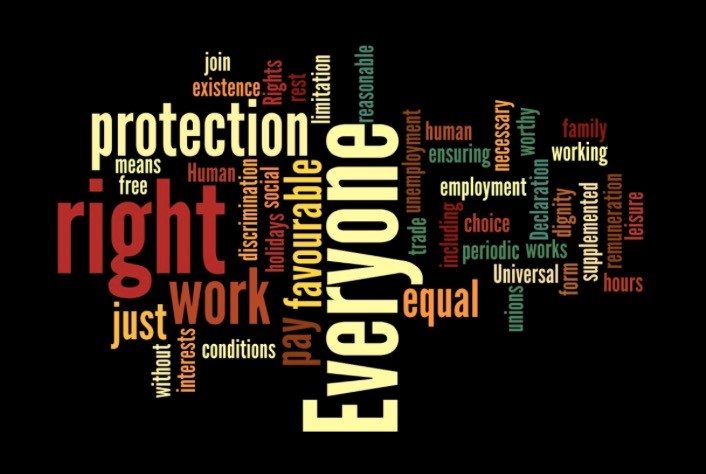 CHRC Members working on the Diversity & Equality Project are:
LaTonia Paul Benoit — Houston
KeyAnder Early — Atlanta
LaShaye Hutchinson — Baltimore
Corliss King — Chicago
Damion West — Baltimore
Chairperson Lori Lochelt posed a few questions to CHRC Members:
Why did you get involved with this issue?
KeyAnder: I felt it was time for me to say something and do something. I knew there were many individual pleas to the Company to understand what we are dealing with, but had never heard of a collective effort. I no longer wanted to remain silent and be uncomfortable at work. I wanted the freedom to be me unapologetically but respectfully.
Corliss: I got involved because I believe we have a growing racial insensitivity issue in our Nation and our workplace. We have to be willing to stand up and step up to make change happen or we are just as guilty of allowing it to go on. I want to know I have done my part.
Damion: I got involved because I could no longer sit back and pretend to not be effected by my surroundings. I felt this is the time to stand up for myself and be heard.
What do you hope to gain for our Membership?
KeyAnder: A voice and respect. A voice to open up and have dialog with others without issue, which comes with training. We are a very diverse work group and we should be provided training on how best to interact at times with our customers and coworkers alike. Respecting the differences of one another can create a harmonious work environment and experience for our customers.
Damion: My hope is that we can all learn to not just respect our differences but celebrate them as well.
Corliss: I want our Membership to make an effort to be always be empathetic. I hope to provide tools to not help people understand the need for cultural diversity and inclusion. I want to have us all gain a sense of respect for each other and our experiences even if they are not our own. My hope is we can all learn to embrace what makes us different as well as what makes us the same.
Are there any specific actions our Flight Attendants can take to address discrimination in the workplace?
KeyAnder: Yes, defuse the situation; sometimes that may mean walking away. Know that walking away in that moment does not victimize you. Document and report the incident immediately.
Corliss: I think the best thing each of us can do is agree to actually listen with our hearts to gain an understanding even if we don't agree or can't personally relate.
Any final thoughts?
KeyAnder: Diversity is important and equally important is the need to be inclusive. We can't talk about one without the other. We all require the same understanding and are due the same respect. One group's issues are no more important than another's. At the end of the day, we all want to feel included and not be excluded.
Damion: We have been conditioned to not discuss race, it's time that we remove the stigma and have real open dialogue as uncomfortable as that might be.